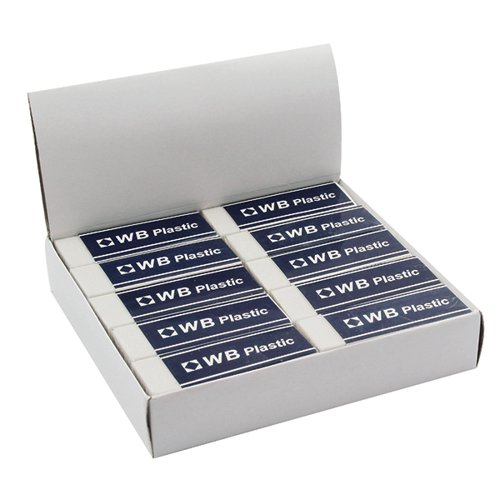 351 KBS In Stock
Product Code: WX01696
Manufacturer Hainenko Limited
Description
These erasers are made of sturdy plastic rubber for clean and efficient removal of pencil marks, and unlike putty erasers they won't crumble in your hand. They include a sleeve for a secure grip and extra control when erasing pencil. This retail box contains 20 erasers - ideal for heavy users or for use in groups.
Specifications
REACH Requires Health & Safety Data Sheet
Need help finding a product? Send us a quick message below.....