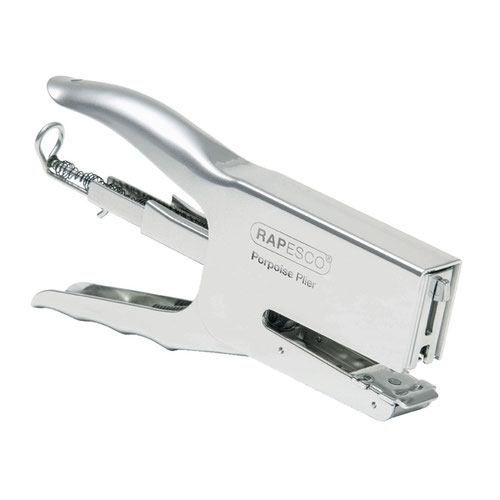 4 KBS In Stock
Product Code: HT02077
Manufacturer Rapesco Office Products Plc
Description
This high quality, die-cast metal Rapesco Porpoise stapling plier is great for packaging, warehouse and mailroom environments, with a high stapling capacity of up to 50 sheets of 80gsm paper. The plier features a 59mm throat depth, contoured handles and a rotating anvil for easy selection between the staple or pin setting. The silver plier has a rear spring loading mechanism and uses 24/6mm and 26/6mm staples (2 - 20 sheets), or 24/8mm and 26/8mm staples (15 - 50 sheets).
Specifications
Manufacturer
Rapesco Office Products Plc
Biodegradable Information
Hexavalent Chromium (ppm)
Need help finding a product? Send us a quick message below.....