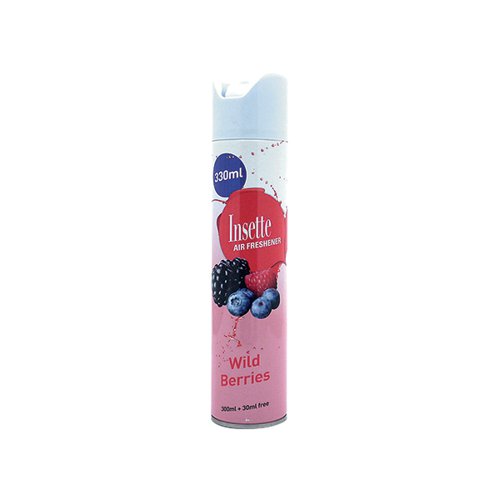 297 KBS In Stock
Product Code: WX18715
Manufacturer LEC
Description
This Insette Air Freshener is a convenient and easy to use spray that leaves rooms smelling fresh and clean all day long. With the enchanting, delicate fragrance of wild berries, it eliminates unpleasant odours and replaces them with a rich, attractive aroma. Ideal for any office, reception area, or domestic use, it comes in an easy to use 300ml aerosol can and provides a cost effective, affordable cleaning solution.
Specifications
REACH Requires Health & Safety Data Sheet
Need help finding a product? Send us a quick message below.....