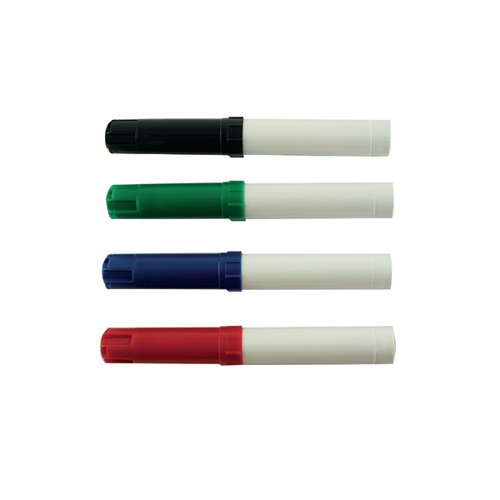 115 KBS In Stock
Product Code: WX01551
Description
The simple white barrel ensures economical performance, with a bullet tip for a consistent medium-width line. The chunky coloured cap is grooved for a firm grip and fits neatly on the barrel for protection of the tip. Use with flipchart pads for brainstorming and meetings.
Specifications
Line Width - Maximum (mm)
REACH Requires Health & Safety Data Sheet
Need help finding a product? Send us a quick message below.....